Supporting Businesses and Inspiring Enterprise
Passionate about
supporting the local business community
A Space Solution for Everyone

A modern and dynamic business centre with  contemporary offices in the heart of Newcastle's vibrant west end.

From £12 plus VAT per day for access to a co-working desk. We also offer competitive monthly rates from £70 plus VAT.

Fully equipped meeting rooms with flat screen TV for presentations and a range of delegate capacities.

We are currently redeveloping our large conference room - watch this space for further details.

Give your business the credibility it deserves with a respected office address from just £30 per month. It will also help protect your privacy at home.
What makes The Beacon so special?
Whether you are an emerging start up or an established and growing business, The Beacon offers a range of flexible solutions and services to meet your business needs. Our workspaces are designed to accommodate and adapt to the requirements of your business: varying in size and specifications from permanent offices, studios and artisan arcades to hot desks, virtual tenancies, meeting rooms and event space.
The Beacon offers a productive work environment for all types of businesses, providing tenants with free onsite parking and 24/7 access to the building. In addition, we boast a highly adaptable venue and an unparalleled space for conferences, networking events and other business or social occasions.
With a thriving tenant community and conveniently located only one mile from Newcastle city centre on Westgate Road, and close to the A1, The Beacon is the perfect place to meet, network and conduct business.
Take a Virtual Tour of The Beacon
Inspiring business articles from The Beacon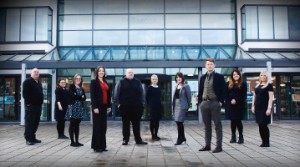 Whether you are just starting out or looking for a temporary base, the Portal can give you a recognised business address, a space to network or just a quiet desk away from the office to catch up. Our packages and services have been designed to meet a range of business needs with a professional touch that…
Read More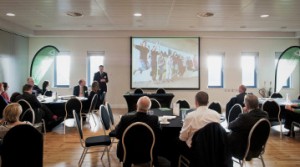 A £6.5m Newcastle enterprise centre has confirmed it is almost at full occupancy just two years after opening. The Beacon, based on Westgate Road, Newcastle, has proved popular with new and established firms looking for work space. The eco-friendly centre, funded by two charities, Centre West and Groundwork South Tyneside and Newcastle (STAN), offers a…
Read More
How can we help your business grow?
Complete our contact form today to enquire about bringing your business to The Beacon.
Our Office Space team are experts at helping businesses like yours.