October 2021 marked twenty years since Rocket Science was officially launched and an important milestone for Rocket Scientists.  It also represented an even more important milestone for the future of the organization, its role, values and growth.
For those who do not know, the remaining founder directors John Griffiths and Richard Scothorne (who are still and will be very much around!), passed the reins of the business to our three directors. Caroline Masundire, Cherri Blissett and Clare Hammond (affectionately known as the 3C's) took ownership.
The 3Cs have been with Rocket Science for many years. Caroline started back in August 2007 and has been running the London office with John since then. Cherri joined us in    February 2008 and left and rejoined us twice, coming back in 2020 to lead our work in the North East. Clare emigrated from New Zealand back in 2015 and joined Rocket Science in our Edinburgh office in March that year.
It has been very much business as usual, with few bumps in the process of transition and a good year for growth.  However, with new ownership comes new ideas, new challenges and new opportunities to think differently.
The pandemic was a game-changer!
The company worked with clients to understand and  manage the impact of the pandemic on people from all walks of life. Its role in widening existing inequalities, its impact on health and wellbeing and the yet to understand impact on children and young people's life chances and education.
This insight and experience challenged Rocket Science to rethink how it articulates its mission and values, using its  independence, consultancy and grants management experience to move beyond identifying the problem and solution to supporting implementation, harnessing its unique position with an all-female leadership to both challenge and inspire new ways of thinking and working as a business with a social purpose.
Together, the team have faced many changes, market highs and lows and great      challenges, not least managing through a pandemic.  As women in their 30's, 40's and 50's the 3C's have a range of life experience, most notably as primary carers. Ordinarily this might not be unique, but to be leading an organisation in this field of research and consultancy as an all-female team, is pretty rare.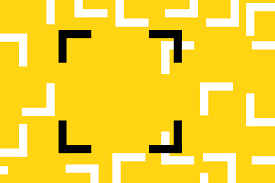 The team are determined to grab this opportunity to do things differently:
- challenging the norms associated with leadership and that there can be only one, they are developing a shared MD model to bring the best from the entire team
- using their position to inspire others and to tackle inequalities by placing the needs of people at the heart of what they do
- becoming exemplars of diversity and inclusion and finding new ways to bring people  into our field of work from different communities and services and develop new ideas and ways of thinking.
Most of all they want to build on their amazing work so far and help their clients make a difference to the people and communities they work with.
Find out more about Rocket Science:  - rocketsciencelab.co.uk